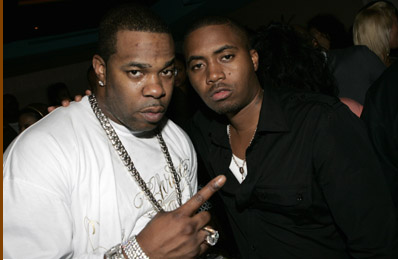 I posted a version of this earlier that was a radio rip and DJ tags on it, this one is the dirty version with no tags. The track appears on the upcoming Nas album titled, well it's titled, Untitled. It was produced by Mark Ronson, and features Busta Bust.

Now let me tell you, this track is dope and the wordplay is top notch, comparing chicken to a sultry woman. I can't even eat chicken, but Nas and Bus make me want to run out to the local Popeye's and dive into a bucket of extra-crispy.

DOWNLOAD: Nas feat. Busta Rhymes - "Fried Chicken"