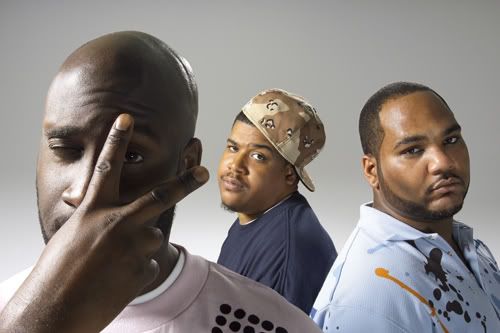 "Back in the day when I was a teenager/
Before I had status, and before I had a pager/
You could find the Abstract listening to Hip-Hop/
Pops used to say it reminded him of be-bop."

J. Period links up with De La remake a classic Tribe song. One of my favorite groups remixing another one of my favorite group's favorite songs? How can that be even remotely bad? It can't, that's how. It's better than free pancakes. (Sorry Denny's)

DOWNLOAD: De La Soul & J. Period - "Excursions 2009"