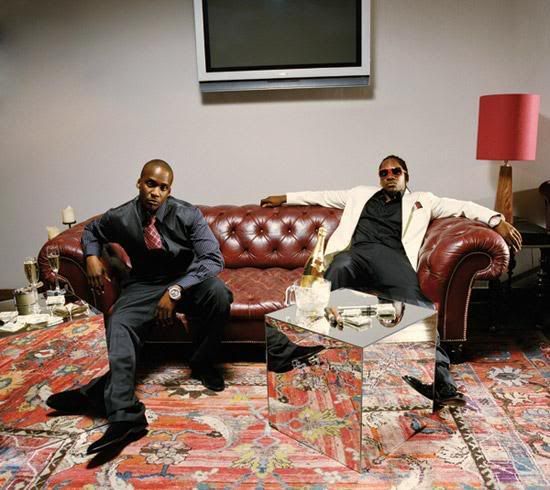 Here's the official single from the Clipse' third album Til The Casket Drops, which is coming in September. I know the streets are fiending for some of that new Clipse crack. This one is produced by the Neptunes and is the first of 2 official singles coming this week. Best believe you'll be able to get the second one right here too.

FUN FACT: I will be interviewing the Clipse later this afternoon. And chilling at their video shoot on Saturday. And attending their concert Saturday night. You can be jealous now.

[DOWNLOAD] Clipse - "I'm Good" (ft.Pharrell)

Shout out to Complex.