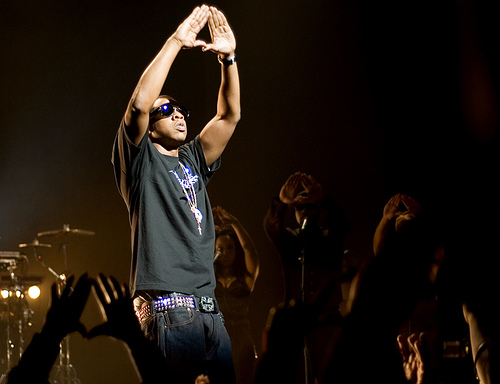 Here's the official first single from Jigga Man's upcoming album, Blueprint 3 ("D.O.A." was just for the streets). The album drops on Sept 11...which happens to be the 8 year anniversary of his original Blueprint album. Word on the internets is that every urban radio station in the country played this song at 9:11 AM. Now that's gangster.

[DOWNLOAD] Jay-Z (ft. Kanye West & Rihanna) - "Run This Town"

Link courtesy of Nah Right.