...but now I just download them.

A handful of new mixtapes just dropped (including that Nasir Jones one) on the internet, so I scooped 'em up for ya and put them all in one place. (Don't ever say I didn't do anything for ya.) If you're looking for some new music, you came to the place.




88 Keys - "Adam Case Files"


88 Keys is one of the best producers in the game, he's also slept on like a Serta. This tape features Guilty Simpson, Grafh, Mr. Bentley, Serius Jones,and a handfull of other up and coming bar spitters and it's a precursor to the debut solo project The Death of Adam dropping in October. BTW, that album is being executive produced by Mr. Kanye West, so you KNOW that's a good co-sign.

Download.



DJ Whoo Kid & Capone-n-Noreaga - "Back On That Q.U. Shit"


The Queensbridge duo, CNN, return (daaaaamn, remember them? War Report was the shit.) with this street banging mixtape. N.O.R.E. and Caponne at it again. This is their first joint together since 2000.

Download.



Charles Hamilton & DJ Green Lantern - "Outside Looking In"


This kid is out of Harlem and is supposed to be the next big shit. I've heard his name, but I've never heard any of his music...until now. It's always weird to me when rappers go by their real names.

Download.



Kardinall Offishall - "Limited Time Only"


Kardinal, Akon, and Clinton Sparks present this tape. The last time Kardi and Clinton teamed up for a tape, it was one of the year's best, sticking to it's then-novel '90s throwback theme all the way from the Photoshopped Do The Right Thing cover to the loving Cypress Hill and Redman tributes. Their latest project previews six tracks of hot fiya from this summer's Not 4 Sale LP. Kardinal reresents Toronto and has been killing it in Canada forever. If you don't know, get up on this.

Download.



Supa Mario & D-Block - "So You Wanna Be a Super Hero?"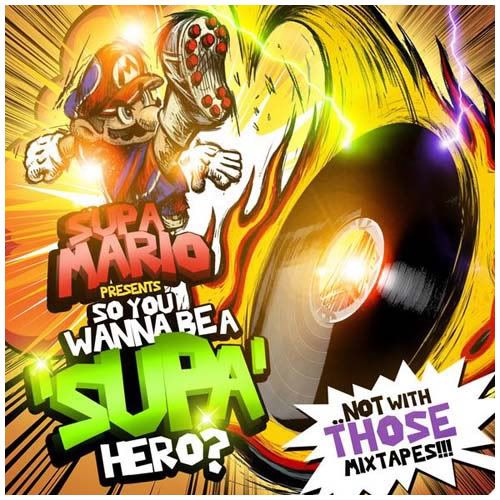 Jadakiss, Styles P, and Sheek Louch bring you this D-Block mixtape. Not much to say, other than it's that typical D-Block street shit that you already know and love.

Download.