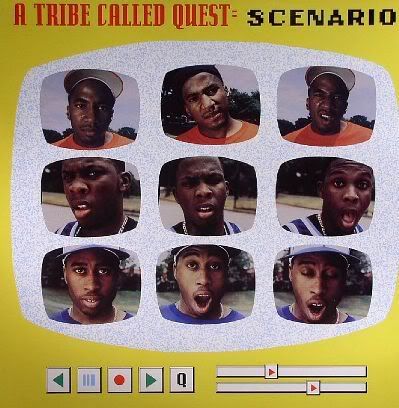 This is a true gem right here. This is what hip hop affectionados live for. This, my internet friends, is a rare version of one of the first takes on the classic Tribe song, "Scenario"

You'll notice the beat varies a little, and the lineup is also different. It seems that the whole Native Tongues posse jumped on this including De La Soul, Black Sheep, and L.O.N.S. Here's a little back story from DJ Johnny Juice (who worked with L.O.N.S. and PE):

A Tribe Called Quest was doing 'Scenario'. It was me, Dinco, Busta, Jarobi was there – everybody was in that motherfucker – Dres from Black Sheep was there, both of 'em, Chris Lighty, Mase and Pos from De La, all them motherfuckers rhymed on 'Scenario'. Everybody rhymed on it but Q-Tip, and the best motherfucker on that shit was Posdnuos. He fuckin' destroyed it, and he ain't even like the beat! And after he finished rhyming, everybody went back and rewrote their rhymes!
DOWNLOAD: Tribe Called Quest (Ft. De La Soul, Black Sheep, and L.O.N.S.) - Scenario (Unreleased Version)