We just returned back to L.A. from a crazy, intense, wild, exhausting, exhilarating, amazing week at South By Southwest 2009. Stay tuned because we have some incredible interviews coming your way from out there including Big Boi, Reflectional Eternal, Kid CuDi, 88-Keys, Jadakiss, Styles P, Asher Roth, Cool Kids, Zion I, Mistah Fab, Pac Div, U-N-I, and so much more. I could keep talking about it, but that would prevent me from actually finishing producing them. So until then, enjoy some camera phone photos, and keep on refreshing for tons of dope content from this year's SXSW festival.


Jannelle Monae rocking at our showcase.



88-Keys & Kid Cudi.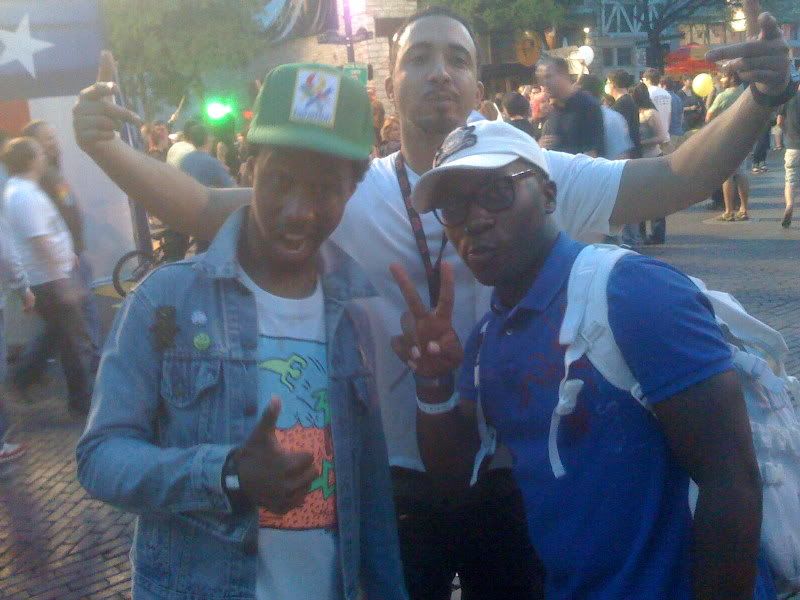 CurT@!n$, Daniel Glowgoer, 88-Keys



Interviewing Kid Sister.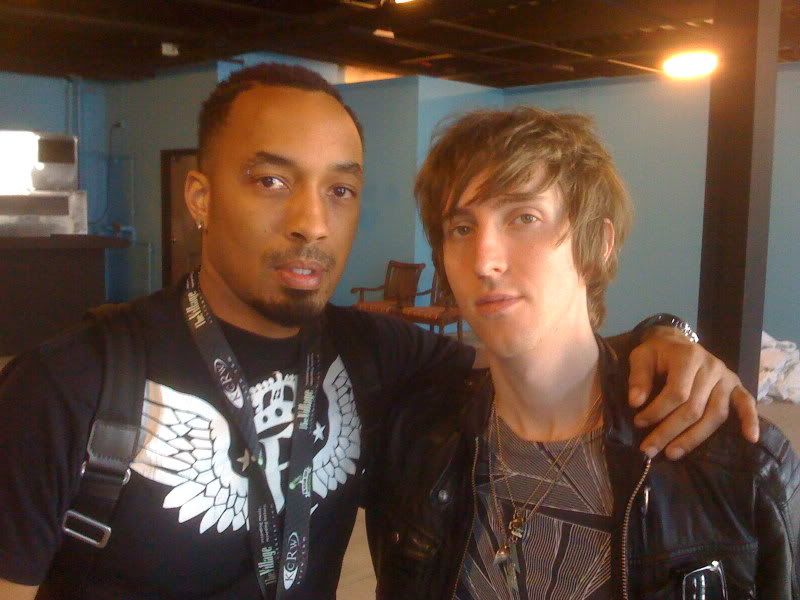 Dallas Austin & Colin Munroe.



U-God from the mighty Wu-Tang Clan.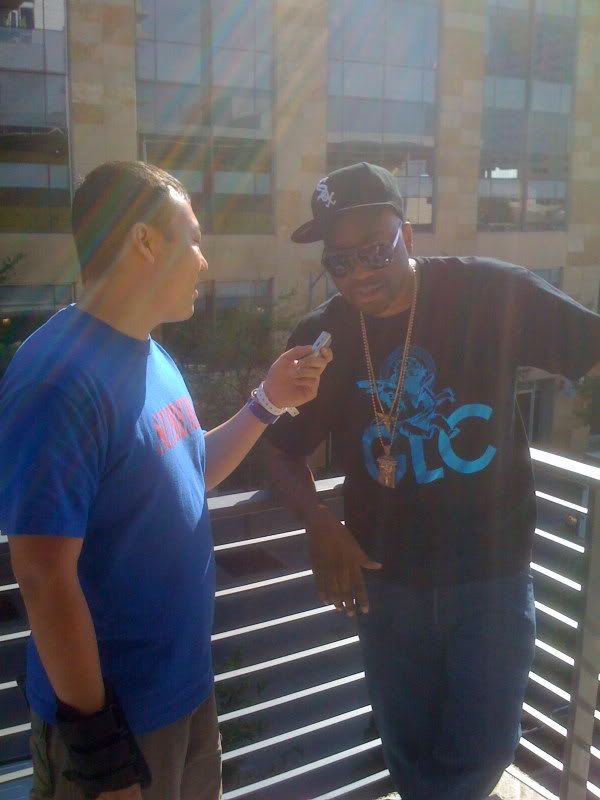 GLC interview.



Mistah FAB.